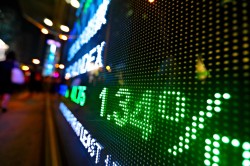 Sprott Focus Trust (NASDAQ:FUND) declared a quarterly dividend on Thursday, December 5th, Wall Street Journal reports. Shareholders of record on Friday, December 13th will be paid a dividend of 0.1163 per share by the financial services provider on Friday, December 27th. This represents a $0.47 dividend on an annualized basis and a yield of 6.54%. The ex-dividend date of this dividend is Thursday, December 12th. This is an increase from Sprott Focus Trust's previous quarterly dividend of $0.12.
Shares of NASDAQ:FUND traded up $0.06 during mid-day trading on Friday, reaching $7.11. The stock had a trading volume of 200 shares, compared to its average volume of 50,571. The firm has a 50 day simple moving average of $6.95 and a two-hundred day simple moving average of $6.73. Sprott Focus Trust has a twelve month low of $5.46 and a twelve month high of $7.17.
In other Sprott Focus Trust news, Portfolio Manager W Whitney George acquired 16,929 shares of the company's stock in a transaction on Thursday, October 24th. The shares were purchased at an average price of $6.80 per share, for a total transaction of $115,117.20. Following the completion of the purchase, the portfolio manager now directly owns 6,006,671 shares of the company's stock, valued at $40,845,362.80. The transaction was disclosed in a document filed with the SEC, which is available through this link. 36.90% of the stock is currently owned by insiders.
About Sprott Focus Trust
There is no company description available for Sprott Focus Trust Inc.
Featured Story: Initial Coin Offerings entail a high degree of risk
Receive News & Ratings for Sprott Focus Trust Daily - Enter your email address below to receive a concise daily summary of the latest news and analysts' ratings for Sprott Focus Trust and related companies with MarketBeat.com's FREE daily email newsletter.