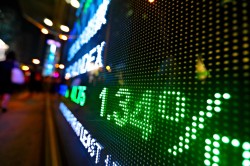 LogicBio Therapeutics (NASDAQ:LOGC) released its quarterly earnings data on Monday. The company reported ($0.51) earnings per share (EPS) for the quarter, missing analysts' consensus estimates of ($0.49) by ($0.02), MarketWatch Earnings reports.
LogicBio Therapeutics stock opened at $5.41 on Thursday. The company has a debt-to-equity ratio of 0.18, a quick ratio of 15.72 and a current ratio of 15.72. The firm has a market cap of $122.42 million, a P/E ratio of -3.06 and a beta of 0.98. The business's fifty day moving average is $8.40 and its two-hundred day moving average is $8.91. LogicBio Therapeutics has a 52 week low of $3.05 and a 52 week high of $20.07.
Several analysts recently commented on the company. ValuEngine lowered LogicBio Therapeutics from a "buy" rating to a "hold" rating in a research note on Friday, February 21st. William Blair reaffirmed a "buy" rating on shares of LogicBio Therapeutics in a research note on Tuesday. Finally, Chardan Capital reaffirmed a "buy" rating and issued a $20.00 price target on shares of LogicBio Therapeutics in a research note on Tuesday. Two research analysts have rated the stock with a hold rating and three have assigned a buy rating to the stock. The stock has a consensus rating of "Buy" and a consensus target price of $18.67.
LogicBio Therapeutics Company Profile
LogicBio Therapeutics, Inc, a genome editing company, focuses on developing medicines to treat rare diseases in patients with unmet medical need using GeneRide technology platform. The GeneRide technology is designed to integrate corrective genes into a patient's genome to provide a therapeutic effect.
See Also: What are gap-up stocks?
Receive News & Ratings for LogicBio Therapeutics Daily - Enter your email address below to receive a concise daily summary of the latest news and analysts' ratings for LogicBio Therapeutics and related companies with MarketBeat.com's FREE daily email newsletter.