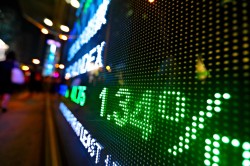 Franchise Group (NYSE:FRG) Director Patrick A. Cozza purchased 10,000 shares of the business's stock in a transaction on Monday, May 18th. The shares were acquired at an average price of $13.19 per share, for a total transaction of $131,900.00.
Shares of NYSE FRG traded down $0.58 during trading on Tuesday, hitting $13.60. 46,300 shares of the company traded hands, compared to its average volume of 36,366. The firm has a fifty day moving average of $11.95. Franchise Group has a fifty-two week low of $5.75 and a fifty-two week high of $27.49.
The company also recently announced a quarterly dividend, which was paid on Monday, April 27th. Investors of record on Friday, April 10th were given a $0.25 dividend. This represents a $1.00 dividend on an annualized basis and a yield of 7.35%. The ex-dividend date of this dividend was Wednesday, April 8th.
A number of hedge funds have recently bought and sold shares of FRG. Citigroup Inc. increased its stake in Franchise Group by 2,644.9% during the 1st quarter. Citigroup Inc. now owns 3,239 shares of the company's stock valued at $28,000 after purchasing an additional 3,121 shares in the last quarter. Cowen Prime Services LLC bought a new position in shares of Franchise Group in the first quarter valued at $66,000. Tower Research Capital LLC TRC acquired a new position in shares of Franchise Group during the fourth quarter valued at about $347,000. Bank of America Corp DE bought a new stake in shares of Franchise Group during the fourth quarter worth about $404,000. Finally, Bank of New York Mellon Corp acquired a new stake in shares of Franchise Group in the 4th quarter worth about $952,000.
Separately, TheStreet lowered shares of Franchise Group from a "c-" rating to a "d+" rating in a research note on Monday, April 13th.
Franchise Group Company Profile
Franchise Group, Inc, through its subsidiaries, provides tax preparation services in the United States and Canada. The company also facilitates refund-based tax settlement financial products, such as refund transfer products and personal income tax refund discounting, as well as provides an online digital Do-It-Yourself tax program in the United States.
Read More: What is a CD ladder?
Receive News & Ratings for Franchise Group Daily - Enter your email address below to receive a concise daily summary of the latest news and analysts' ratings for Franchise Group and related companies with MarketBeat.com's FREE daily email newsletter.