Canadian Utilities Limited (OTCMKTS:CDUAF) has received an average recommendation of "Hold" from the six ratings firms that are presently covering the stock, Marketbeat.com reports. Five analysts have rated the stock with a hold rating and one has given a buy rating to the company. The average 1 year price target among analysts that have covered the stock in the last year is $36.25.
A number of research firms have recently weighed in on CDUAF. Credit Suisse Group lowered Canadian Utilities from an "outperform" rating to a "neutral" rating in a research note on Wednesday, February 3rd. National Bank Financial reaffirmed a "sector perform" rating on shares of Canadian Utilities in a research note on Wednesday, January 27th. Finally, CIBC reduced their target price on shares of Canadian Utilities from $36.00 to $35.00 and set a "neutral" rating for the company in a report on Friday, February 26th.
OTCMKTS:CDUAF traded down $0.10 during mid-day trading on Monday, hitting $27.27. 5,813 shares of the company traded hands, compared to its average volume of 5,588. The stock's fifty day moving average price is $26.29 and its 200-day moving average price is $25.16. Canadian Utilities has a one year low of $20.85 and a one year high of $28.27.
About Canadian Utilities
Canadian Utilities Ltd. engages in the provision of business solutions to companies in the utilities, energy, structures and logistics, and technologies sector. It operates through the following business units: Electricity, Pipelines & Liquids, and Corporate & Other. The Electricity segment delivers electricity generation, transmission, distribution, and related infrastructure solutions.
Featured Story: Front-End Load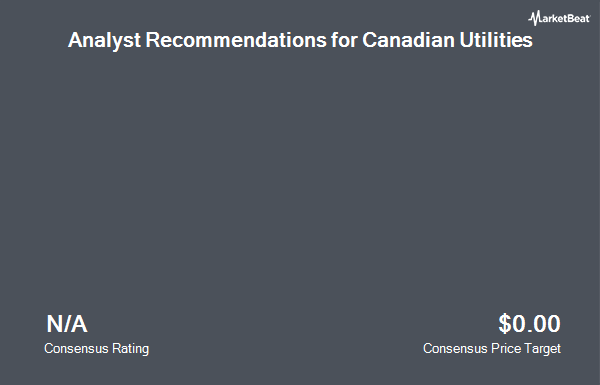 Receive News & Ratings for Canadian Utilities Daily - Enter your email address below to receive a concise daily summary of the latest news and analysts' ratings for Canadian Utilities and related companies with MarketBeat.com's FREE daily email newsletter.